Welcome to Ezi-Dock Systems
Ezi-Dock Systems Limited is a 100% privately-owned company based in Nottinghamshire, UK. Established in 2003, Ezi-Dock manufactures and supplies World Class Life Science Solutions for High Containment Product Transfer and FIBC Dust Free Handling, in addition to Single-Use Valves and Fittings for Bag in Box and Flexitank applications.
If your business involves the processing, handling and storage of semi-bulk powders & liquids, especially APIs and harmful substances, and you need to maintain strict environmental and quality controls, we have solutions that will streamline your processes, enhance the safety of your people, meet the quality requirements of your customers and lower your costs.
Award-Winning Innovation and Export Achievement
In 2014, just 11 years after the company's launch, Ezi-Dock Systems was awarded the prestigious Queen's Award for Enterprise: International Trade, following the tremendous success of the Ezi-Flow™ CSV high-containment transfer system which has been welcomed and deployed by leading pharmaceutical manufacturers across the globe.
In 2015 the Ezi-Flow™ CSV received a second Queen's Award for Enterprise, this time in the category of Innovation. This was a tremendous tribute to our product designers and developers whose intimate understanding of the real-world problems faced by manufacturers in the Pharmaceutical, Medical and Food industries has enabled us to create a wide range of solutions to meet very specific industry needs.
In 2019, by which time Ezi-Dock was supplying new processing and packaging technologies into no less than 36 different countries, a remarkable third Queen's Award for International Trade was achieved. The same year also saw the launch of the ground-breaking Ezi-Flow UV-C Aseptic Transfer system.

The Ezi-Dock™ Systems range of products continues to evolve to meet our customers' needs, but will always remain innovative, often single or campaign-use, cost-effective, and unafraid to challenge out-moded traditional technologies.
Take a Tour of Our Facility
Ezi-Dock Systems is proud to remain self-funded and independent and has invested heavily in building excellent facilities within which we can control our product development, engineering and manufacturing processes and environments. This approach allows us to shorten lead times and guarantee swift, reliable supply to our customers.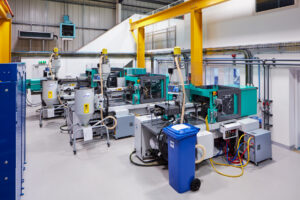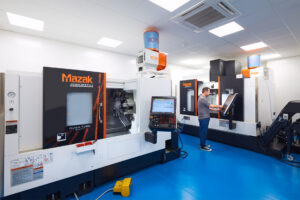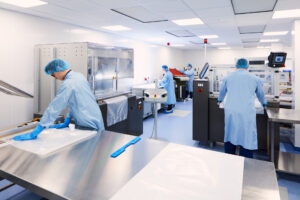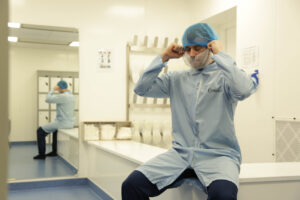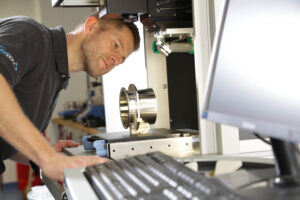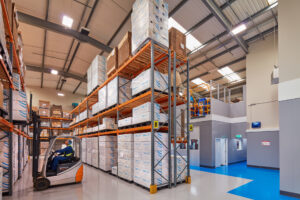 The Ezi-Dock Idea Factory: Where the Game Changes
Many businesses talk about innovation – to the extent that the word has become almost redundant. At Ezi-Dock we have the experience, design capability and deep understanding of Life Science processes and manufacturing environments to imagine, design, engineer and bring to market genuinely
mould-breaking solutions that offer better, safer performance, lower cost, and trouble-free supply.
Other companies talk about innovation. Ezi-Dock wins awards for it, and supplies the results to the World's leading Pharma and Bio-Pharma producers across 36 nations, and counting!
Ezi-Dock Systems provides the perfect environment to nurture great ideas, develop new and better processes, and control manufacture so that our customers can enjoy accredited quality and reliable supply.
Organisation
PAS 99:2012
ISO 9001:2015
ISO 14001:2015
ISO 45001:2018
Cleanroom
Class 10,000
Class 7
Machine Shop
Yamazaki Mazak Vertical Machining Centre
Yamazaki Mazak Horizontal Lathe