Dust Free FIBC Transfer System
Dust Free FIBC Transfer System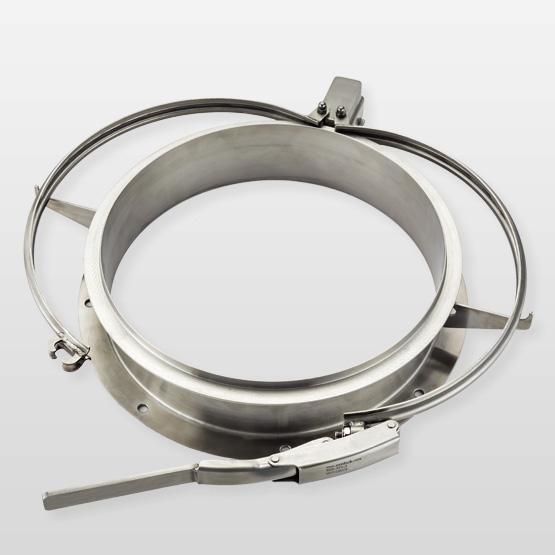 The Ezi-Dock™ Dust Free FIBC Transfer System is a completely unique and patent approved system for the safe & simple transfer of fine powders and granules. It is suitable for both filling and discharging of FIBCs/Big Bags.
Creating a Dust Free connection takes seconds and is repeatable time after time. Both the integrity of the product and the exposure of the operator are protected during product loading or discharge.
Companies in the EU must now follow guidelines to protect employees from explosion risk in areas with an explosive atmosphere. The ATEX Directive establishes safety principles for protection against the danger of explosion in the presence of flammable gas and/or dust. An important point of the legislation is about removing flammable dust. The Ezi-Dock™ Dust Free FIBC Transfer System can significantly assist in complying with the ATEX Directive and removing/reducing effective sources of ignition (dust cloud) created during product transfer.
Ezi-Dock™ Dust Free FIBC Transfer System
The Ezi-Dock™ FIBC Dust Free Transfer System has a 2 piece plastic disposable docking ring that is fitted to the filling/discharging spout of the FIBC. For ease of use, this is normally pre-fitted by the FIBC/Big Bag manufacturers. The system is available in either 14inch/350mm or 16inch/400mm diameter. The docking ring connects to a Stainless Steel self centering spigot and a dust tight seal is achieved within seconds.
Traditional methods of connection, such inflatable seals or manually clamping of loose liners, just cannot compete with the ease of use or performance of this system.
The Benefits
Suitable Products
Video Demonstration
The Benefits
Low Cost
Simple to use
Ideal for reducing dust cloud risk in ATEX  classified environments
Provides Easy, Rapid Docking & Disconnection of FIBC/Liner
Dust Tight Seal
Operator Friendly
Suitable Products
Video Demonstration