Ezi-Flow CSV4 Pressure Clamps
Stainless Steel Pressure Clamps for use with Ezi-Flow CSV4 Mk3 / Mk4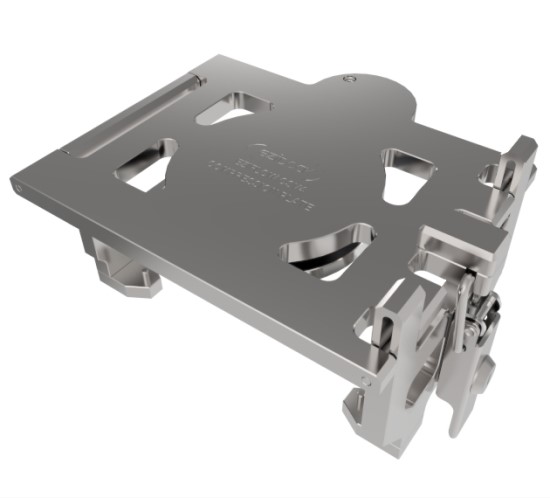 Ezi-Dock Systems' Ezi-Flow CSV4 Pressure Clamps are precision manufactured in 304 stainless steel for high performance and excellent longevity.
They can be sterilised by a range of common methods and are corrosion resistant.
The CSV Active Lockable Pressure Clamp is for use when the CSV unit's active is closed, whilst the CSV Over Passive Pressure Clamp is designed for use when the active is open and a chargebag is connected.
Key Features
Designed and manufactured by the Ezi-Dock team for reliable performance in real world maufacturing conditions
Extremely robust design and construction
Swift supply from stock
Materials
304 Stainless Steel
Sterilisation
Gamma
Autoclaving
Line 3
E-Beam
Ethylene Oxide
| Product | Part Number | Comments |
| --- | --- | --- |
| CSV Active Lockable Pressure Clamp | 8040135 | Visit Ezi-Flow CSV page for further information |
| CSV Active Over Passive Pressure Clamp | 8000107 | Visit Ezi-Flow CSV page for further information |