High Containment Transfer System for Life Science Process Solutions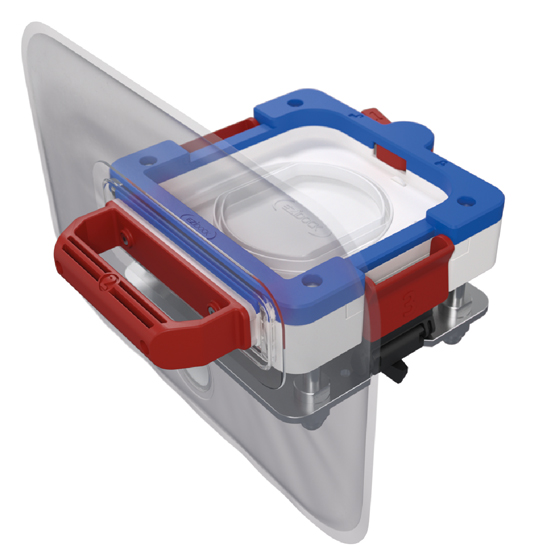 The cornerstone of the Ezi-Dock™ High Containment solution is the Ezi-Flow™ CSV High Containment Transfer System. Available in campaign-use and single-use formats and 4 and 6-inch full bore connections.
The Ezi-Flow CSV breaks the mould, providing superb levels of containment at a greatly reduced cost.
The Ezi-Flow CSV provides:
•    High Containment Performance OEB 5 / <1µg/m3
•    Fast, Full-Bore Discharge
•    Liquid Tight, Low Maintenance
•    Single-Use Chargebag & Passive Connection
•    4-5 times cheaper than "Old Style" Split Butterfly Valve alternatives
•    Fast, Trouble-Free Supply
Every one of the world's top 12 Pharma companies has begun to use the Ezi-Flow system – ask yourself why.

As APIs continue to increase in potency the need for manufacturers to contain manufacturing processes effectively is more important than ever. Indeed, the inflexibility, ineffectiveness and cost of outmoded technologies such as Split Butterfly Valves has already caused great difficulty to many manufacturers when attempting to comply with cGMP & Operator Exposure legislation.

The Ezi-Flow CSV provides the perfect solution – a unique and highly effective system for contained transfer of Sensitive or hazardous products, suitable for powders and solids, steriles, tablets and wet cake.
Ezi-Dock designs products that are simple to use as well as being highly effective. Based on direct user feedback, Ezi-Dock products are lower in cost, but can still out-perform existing technologies, adding genuine, measurable value to our customers' day to day operations.

The Ezi-Flow CSV provides a complete, unique and World-Class High-Containment solution for:

•    Reactor Charging
•    Extruder Charging
•    Powder Filling Lines
•    Tablet Press Charging
•    Tablet Coater Charging
•    Blenders/Mixers
•    Filter Dryers
•    Tablet Packing Lines
Ezi-Dock Systems works with customers throughout the world, covering a wide range of manufacturing processes across several sectors. We can supply standard products such as:
Chargebags
Pharma Process Bottles
Hicoflex-style adapter
Passive Valves
Ezi-Strap Bag Closures
Bag Clips
Connector Chutes
Blanking Caps
Gaskets
Tri-Clamp Adapters


Ezi-Dock Systems is also highly experienced in developing and modifying solutions for particular production scenarios which have non-standard requirements. Please contact us to discuss improvements to your transfer process.
The Ezi-Flow™ CSV All Plastic, Single-Use High Containment System provides a highly effective but simple and disposable transfer solution for the Pharma and Biopharma industries.