HDPE and SS Process Bottle Lifting Clamps
Sturdy handling aids for lifting HDPE and Stainless Steel Process Bottles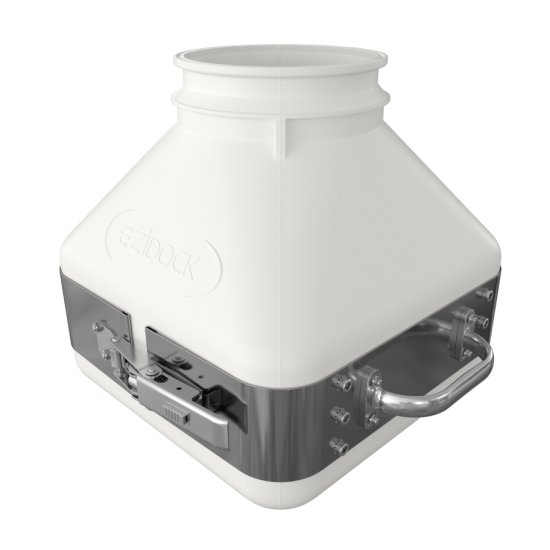 Our sturdy stainless steel lifting clamps makes light work of cumbersome HDPE or Stainless Steel Process Bottles and are designed and manufactured to provide many years of reliable service.
Our HDPE Bottle Lifting Clamp features a simple fasten and release mechanism and is suitable for Ezi-Dock Systems 15, 25, 30 and 40 litre HDPE process bottles.
Or choose our Stainless Steel Process Bottle Lifting Clamp for 4 inch stainless steel bottles.
Key Features
Extremely robust design and construction
Long service life
Materials
304 Stainless Steel and Nylon
Sterilisation
Gamma
Autoclaving
Line 3
E-Beam
Ethylene Oxide
| Size | Part Number | Comments |
| --- | --- | --- |
| One size HDPE Process Bottle Lifting Clamp | 8040114 | Choose this Clamp for HDPE Bottles |
| One size Stainless Steel Process Bottle Lifting Clamp | 600100 | Choose this Clamp for Stainless Steel Bottles |