Custom CNC Machined Parts
Custom parts to meet your exact requirements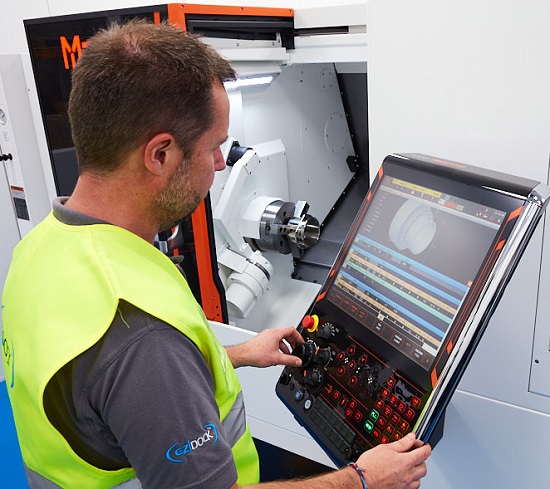 The Ezi-Dock Systems design and development team has created an award-winning range of products and systems which aim to answer a wide range of Pharma and Bio-Pharma manufacturing requirements.
Now, substantial investment has allowed us to meet the needs of customers who need a completely bespoke solution. The latest Mazac automated machining plant and our advanced resources in 3D printed are at your disposal – a valuable resource when combined with the experience and expertise of our product developers.
Tell us what the perfect solution to your specific manufacturing problem would look like, and let us turn it into reality.
Key Features
Fully compatible with ASME-BPE and BPSA plastic and stainless steel flanges
USP Class VI Glass-reinforced Nylon 66 construction
Improved performance compared to stainless steel
Moulded production codes offer full traceability
Lightweight and easy to operate
Tamper evident feature
Abundant, swift supply and Low Cost
Materials
USP Class VI grade glass-reinforced Nylon 66
Sterilisation
Gamma
Autoclaving
Line 3
E-Beam
Ethylene Oxide
| Size | Part Number | Comments |
| --- | --- | --- |
| ½" and ¾" Tri-Clamp (fits both) | 80001005 | Edit/add data directly inside the tables |
| 1" and 1½" Tri-Clamp (fits both) | 8000101 | Right click inside table to add/edit/delete columns or rows |
| 2" Tri-Clamp | 8000102 | You can drag columns to resize them |
| 3" Tri-Clamp | 8000103 | |
| 4" Tri-Clamp | 8000104 | |
| 6" Tri-Clamp | 8000106 | |
| 8" Tri-Clamp | 8000108 | |
| 0.187" ID - 0.75" ID Pinch Clamp | 8000200 | |